Nordic Electrofuel AS (NEF) and Billington Process Technology AS (BPT) have entered into a collaboration agreement
Nordic Electrofuel AS (NEF) and Billington Process Technology AS (BPT) have entered into a collaboration to configure steady state and dynamic simulation models of the complete electro fuel pilot plant (E-fuel 1). The plant is currently under design with planned start-up in 2025 producing synthetic fuels.
The simulator will include all process and control units from the feed stream to product lines. The major units are the syngas reactor system, the alkaline electrolysis and the Fischer Tropsch reactor system. The feed stream is a point source emission from the local ferromagnetic industry in Porsgrunn Norway.
The steady state simulator will be used for mass and energy balance calculations for the entire plant. The dynamic simulator will be used for operational scenarios like startup, shutdown, load changes, abnormal situations, system controllability etc.
Nordic Electrofuel in Brussels to meet with EU representatives
CEO Gunnar Holen and Chair of the Board Rolf Bruknapp have met a variety of Members of the European Parliament and representatives of the Commission in Brussels to provide insights on how Nordic Electrofuel enables the European and global aviation sector to move away from fossil fuels. Our project is a shelf-ready mature project and can be replicated at a large scale to advance the production of SAF across the EU.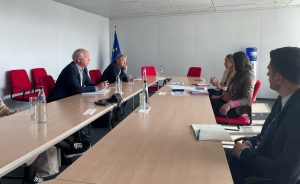 The meetings consisted of valuable exchanges on how to decarbonise European aviation, and Nordic Electrofuel met with MEP Søren Gade, MEP Henna Virkkunen, Meeri Heinoen, Petra Söderqvist as well as Rachel Smith, Charlotte Nørlund-Matthiessen and Alessandro Polito from the European Commission.
Nordic Electrofuel look forward to continuing to make the aviation sector greener and enabling the EU in reaching its climate targets.
Nordic Electrofuel receives approval from SkatteFUNN after delivery of FEED report
SkaffeFUNN, a tax deduction scheme for research and development efforts in the business sector, has approved the final report delivered by Nordic Electrofuel, after the FEED report was succesfully delivered.
Based on three sub-goals set up by Nordic Electrofuel in 2021, SkatteFUNN approved the report:
Sub-goal 1: Develop and test Syngas reactor – Reverse Water-Gas Shift (rWGS)
Sub-goal 2 – Handling fischer Tropsch exhaust gas:
Sub-goal 3: Front-End Engineering and Design (FEED)
The goal of FEED is to mature that technology and further design forms a good basis for the next phase which is Engineering, Procurement, Construction and Installation (EPCI). Nordic Electrofuel re-engaged Aker Solutions to the FEED process together with the selected technology partners Arvos Group and Emerging Fuels Technology.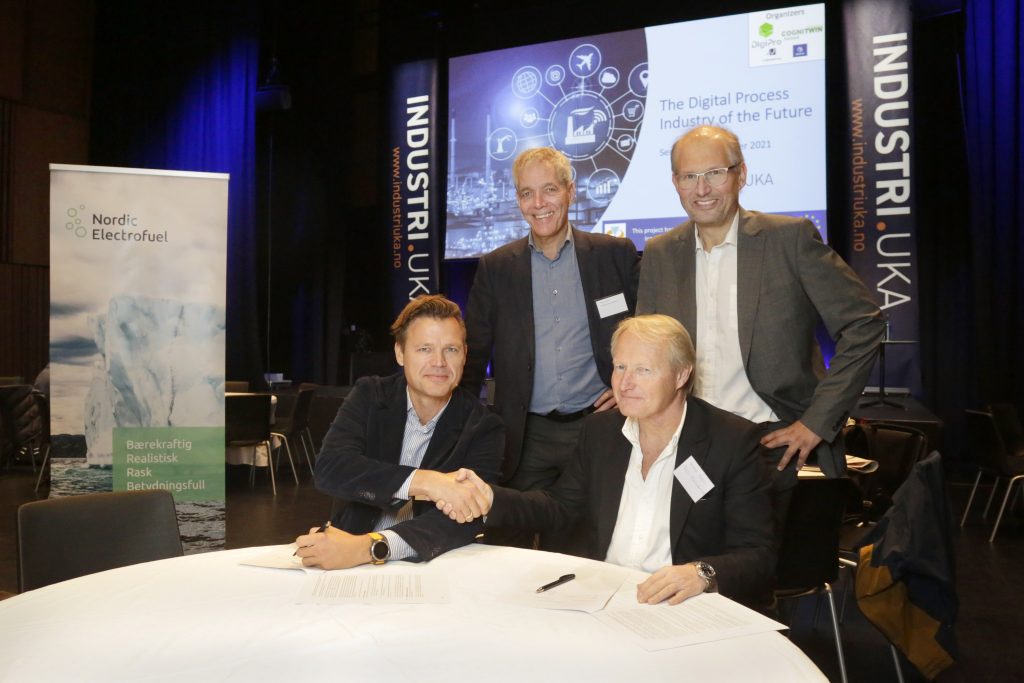 Important signing between Eramet and Nordic Electrofuel on Herøya 
Together with Eramet Norway, Nordic Electrofuel will reuse CO2 from furnace gas to produce climate-neutral fuel. In addition to Gunnar Holen, CEO of Nordic Electrofuel and plant director Roger Westgård at Eramet Norway's smelter in Porsgrunn, the County Mayor of Vestfold og Telemark, Terje Riis-Johansen and Sverre Gotaas, director of Herøya Industrial Park, also participated in the signing.
---
Aker Solutions Wins FEED Contract for e-Fuel Plant in Norway from Nordic Blue Crude (Nordic Electrofuel)
April 29, 2021
Aker Solutions has signed a contract with Nordic Blue Crude (NBC) for front-end engineering and design (FEED) of a new e-Fuel facility at Herøya in Porsgrunn, Norway.  
Read more!
---
Parkshore Holding to participate in Nordic Electrofuels
April 27, 2021
Nordic Electrofuel received a substantial subscription for new shares from Parkshore Holding GmbH in April 2021. Parkshore Holding is an investment company controlled by Bastian Mueller. Bastian Mueller is chairman of the supervisory board and majority owner of WM SE, Germany's largest wholesale distributor of vehicle parts and services in Germany, with operations also throughout Europe and the United States. He is also board member of the GVA, Germany's independent wholesale distributor association of the independent automotive aftermarket and has a Robert Bosch professional background. As a consequence of the substantial investment, Bastian Mueller was elected as a new board member on the Extraordinary General Meeting in Nordic Electrofuel on April 27, 2021.
---
Nordic Blue Crude AS changes name to Nordic Electrofuel AS
April 27, 2021
Reference is made to the Extraordinary General Meeting held April 27, 2021 where it was decided to change the name of the company from Nordic Blue Crude AS to Nordic Electrofuel AS.
---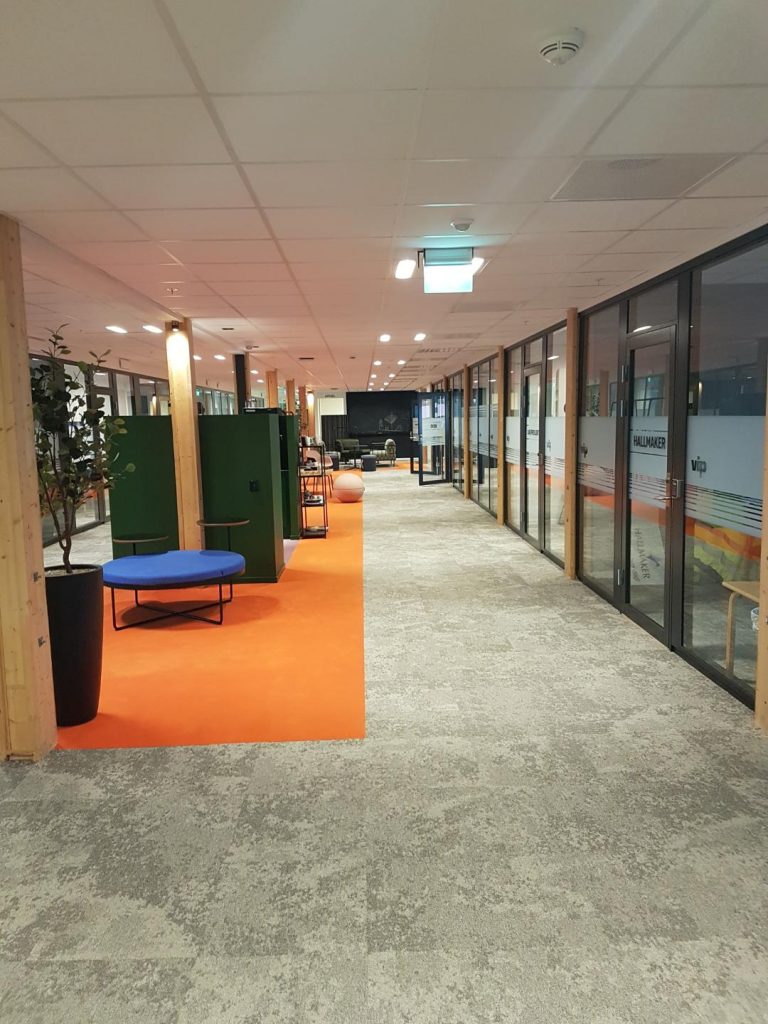 Nordic Wind AS and Nordic Electrofuel AS with new offices in Mid-Norway: Verdal Industrial park (VIP)
Verdal industrial park has 3,250 employees and 202 companies, creating an annual turnover of 8 billion NOK. The new offices of Nordic Wind and Nordic Electrofuel is brand new and shared with 41 other tenants. With good premises and interesting enviornment, er are looking forward to meet clients and business partners from Mid-Norway.
---
Marquard & Bahls to increase participation in Nordic Blue Crude
DGAP-Media / 08.10.2020 / 16:31
Marquard & Bahls and Nordic Blue Crude have entered into an agreement, through which Marquard & Bahls shall increase its shareholding in the Norwegian company and will commit to equity financing when the first plant (E-Fuel 1) reaches final investment decision. As a result, Marquard & Bahls is consolidating its position as a lead investor taking an active role in the company's long-term development.
---
Marquard & Bahls to participate in Nordic Blue Crude
Marquard & Bahls has acquired a minority stake in Nordic Blue Crude on December 31, 2019. Nordic Blue Crude is a Norwegian company and one of the pioneers in the Power-to-Liquid sector. The investment is an important step for Marquard & Bahls to expand its existing portfolio towards renewable energies.
In light of the rapidly changing energy landscape, the company is actively exploring investment opportunities in the renewable energy sector. Marquard & Bahls intends to become an active participant in the energy transition. As a first step in the renewable transport fuels, the company is now investing in Nordic Blue Crude.