CO2 Capture, Storage and Reuse 2022
On the 18th of May CEO Gunnar HOlen attended the conference CO2 Capture, Storage and Reuse 2022 in Copenahgen, Denmark.
The conference brought together top-level experts from the mobility industry, power companies, business analytics, storage companies, service providers, transportation companies and renewable energy consultancies.
Some of the important topics discussed:
National policies and latest European regulations
Fit for 55 package and its influence on the technology development
Reusing CO2 for fuels, chemicals & building materials production
Commercialisation of carbon capture technologies – opportunities and challenges
Latest improvements in carbon capture,storage and utilization technologies
Transportation solutions, copmression, handling & distribution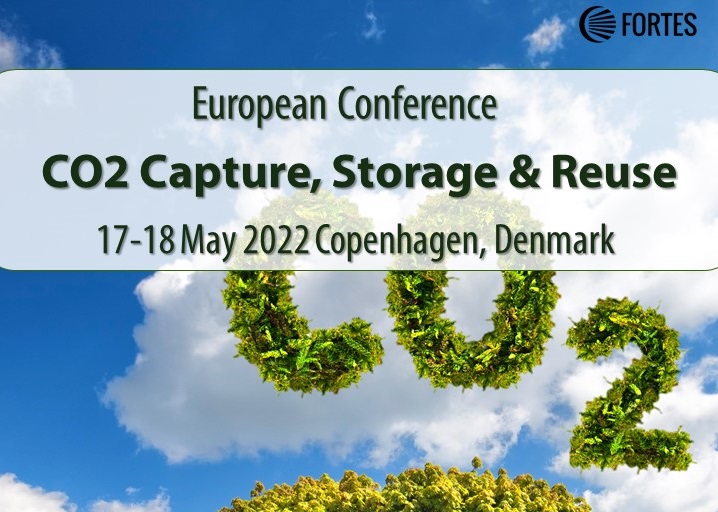 High-level forum on the transitions of mobility
After speaking at the Grand Prix de Pau, Nordic Electrofuel clearly see massive interest of the next solutions securing succesful transition of mobility in Europe.
-The conference in Pau brought up several aspects on how we secure the best transition of mobility. I spoke about how Nordic Electorfuel will decarbonize aviation, our Efuel plant and scalability. It was clearly significant interest from leaders in major oil companies, MEPs, Government members and officials, NGOs and Business organisations , states CEO Gunnar Holen.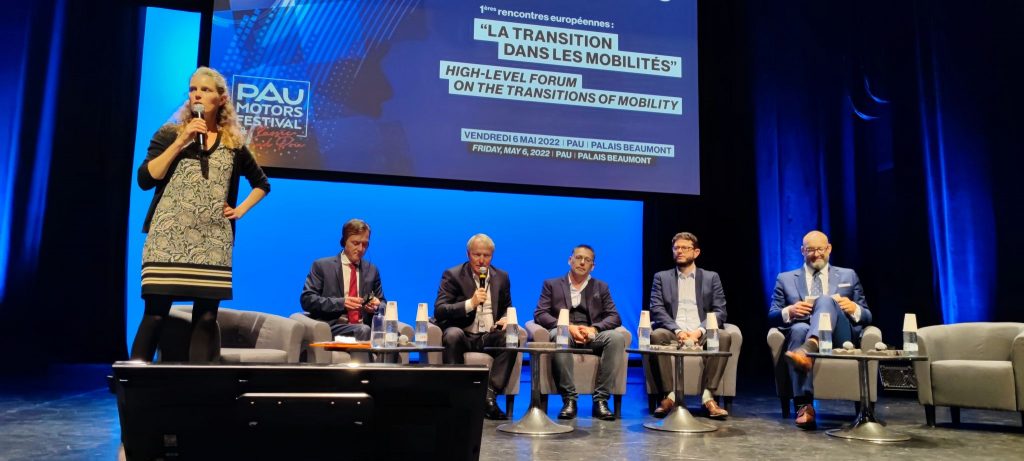 The "Fit for 55 Package" is a particularly ambitious policy and legislative initiative aimed at driving the EU towards its 2050 climate neutrality ambitions.
The Commission's proposals address many areas of the European Union among which Transport is an essential sector. Transport is the backbone of the European economy and society, but it is also a quarter of EU's GHG emissions. A successful transition is paramount in order to not jeopardize the economy, our society built on the freedom of movement and the spirit of the European project. With the adoption of a number of main policy and legislations well underway, time is right to assess whether we are on track to deliver a climate neutral, competitive and socially inclusive transport sector.
Nordic Electrofuel nominated for the Innovation Award "Best CO2 Utilisation 2022".
Among six other Carbon Capture and Utilisation companies, Nordic Electrofuel is nominated. The result will be presented at the "Conference on CO2-based Fuels and Chemicals" in Cologne, Germany March 23rd-24th, 2022. The conference is a unique meeting and networking place for the entire Carbon Capture & Utilisation (CCU) and Power-to-X industry and its customers.
Korea H2 Business Summit
South Korea's major conglomerates are discovering the significant possibilities within hydrogen and have launced a business council, investing heavily in related projects to gain the upper hand in the global hydrogen market. partnership. Nordic Electrofuel attended the Korean H2 Business Summit, focusing on hydrogen-related-technologies and speaking to the participants on investments or potential partnership.
The aim is to further develop hydrogen as a clean energy source and build a strengthened value chain, ranging from production, transport and storage to a wide variety of use.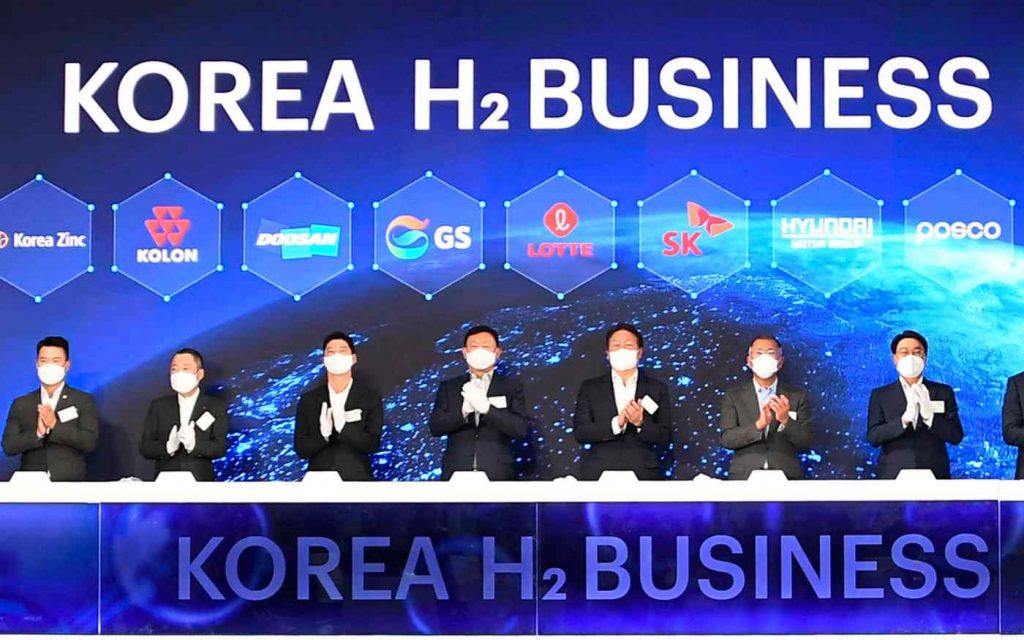 Sparebank 1 Markets 2022 Energy Conference
Nordic Electrofuel attends the SB1 Markets 2022 Energy Conference. Register and discover program here.
Nordic Electrofuel attends the World Future Fuel Summit 2022 on the 17th of February
Sign up and discover the program by exploring this link!
CEO Gunnar Holen is one of the speakers at the second annual CCUS 2022, April 21st
Discover more about the conference here!
Nordic Electrofuel at Pareto Securities' 24th Annual Power and Renewable Energy Conference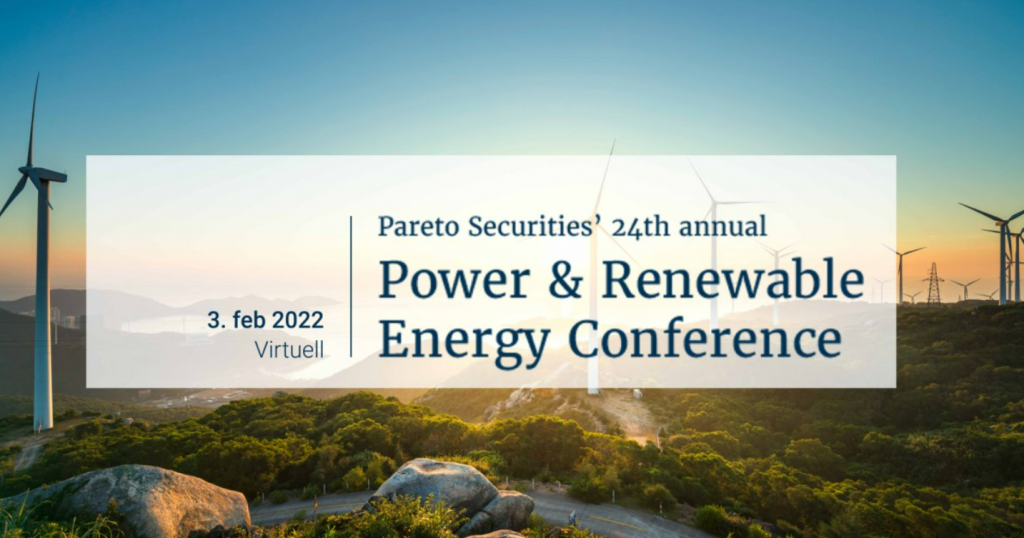 See our full presentation below!
---
Conference at Arendalsuka, August 17, 2021
Sustainable air fuel – solution for fossil-free aviation and industrial opportunity for Norway?
Arranged by Avinor, LO, NHO Luftfart, Widerøe, SAS and Norwegian. Read more!
A new report was released and delivered to the Minister of Transport and Communications, Knut Arild Hareide (KrF).
The report, titled "Program for increased production and phasing in of sustainable aviation fuel", can be found – in Norwegian – under Newsroom (Research data and studies) at our website.
See the conference video here!
---
Nordic Electrofuel spoke at Arendalsuka, August 17th, 2021
Can we fly on Norwegian Electrofuel?
Arranged by the airline company Norwegian and NHO Luftfart. Read more!
See the conference video here (reel forward 10 min. to it starts).
---
Nordic Electrofuel spoke at a conference at Herøya Industripark, August 13th, 2021
The leader of Norway's Centre Party (Sp), Trygve Slagsvold Vedum, was present.
See the Facebook article here.
---
Nordic Electrofuel to speak at the Future of Biofuels conference, October 5th-6th, 2021
---
Nordic Electrofuel to speak at the Carbon Dioxide Utilisation Summit, October 27-28, 2021
---
Nordic Electrofuel to speak at the European E-Fuels Conference, November 3rd-4th, 2021
---