About us
Nordic Electrofuel is a privately held, Norwegian company founded in 2015. We will decarbonize aviation by producing sustainable aviation fuel from renewable energy, using the Power-to-Liquid (PtL) pathway.

Nordic Electrofuel was founded in 2015 by the Norwegian entrepreneur Rolf Bruknapp. Our vision is to decarbonize aviation, through a scalable and cost-effective solution. We are building a commercial facility for production of high-quality and carbon-neutral synthetic fuels at Herøya in Porsgrunn, Norway.

Our goal is to decarbonize the hard-to-abate sectors by by cutting emissions, making aviation greener and more sustainable.
Board of directors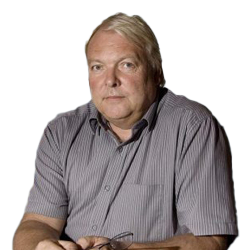 Ronald Tuft
Board member
Founder and previous CEO of Norway's leading refugee reception company Hero. Board member and one of the largest shareholders in Norway's largest transport company Litra. CoB and MoB in a large number of companies.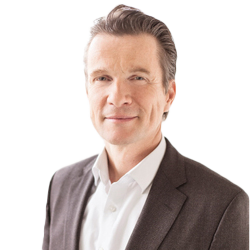 Jörg Walter
Board member
Senior Group Director at Marquard & Bahls AG in Hamburg, where he has been working for over 25 years. Responsible for HSSE, sustainability, communications, and IT, focusing on continuous improvement of the organisation and its portfolio.

Before joining Marquard & Bahls, he was a department manager in an environmental consulting firm. Has a PhD in geology from 1994, University of Cologne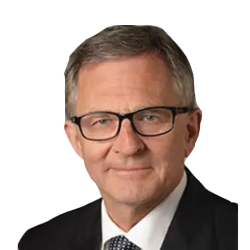 Harald Norvik
Board member
Former President and CEO of Statoil Group (1988-99). Served as Member of Aker's Executive Board as CFO (1981-86) and CEO of Astrup Høyer (1986-87). Was Personal Secretary to the Prime Minister and State Secretary in the Ministry of Petroleum and Energy.

He has served on boards in a number of international and Norwegian companies, and has been Chairman of the Board of Imatis, Deep Ocean, SAS, Telenor, Oslo Stock Exchange, and Aschehoug. He has, in addition, been a board member in ConocoPhillips, PGS, Orkla, EON Ruhrgas and Chairman of DNB's Advisory Board. From 2002 to 2010, he was strategic advisor of ECON Pöyry.

Today, he is a board member of Umoe and Chairman of the Board of Barratt Due, NRC (Norwegian Refugee Council) and Kraft Bank. Has a MA in business from NHH, Bergen.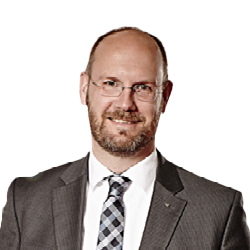 Bastian Mueller
Board member
Chairman of the supervisory board and majority owner of WM SE, the largest wholesale distributor of vehicle parts and services in Germany, which also operates in Europe and the United States. He is also a board member of the GVA, the German Association of Car Part Distributors, and has a professional background from Robert Bosch. He invests in Nordic Electrofuel through his family office Parkshore Holding GmbH.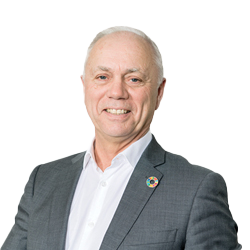 Rolf Bruknapp
Chairman
20 years of experience in the hydroelectric industry in Norway, the Nordic region, and Turkey. Has developed and operated numerous small and medium-sized power plants within hydro, solar, and wind. MA in business and economics.
Management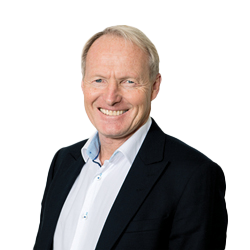 Gunnar Holen
CEO
31 years of experience with investment banking and corporate finance, including fundraising and M&A activity. Has contributed to and participated in a number of national and international IPOs.

Founded CAR ASA, which grew from two to 55 people from 2003 to 2007 and had a turnover of NOK 80 million NOK in the same period.

Has been a top-rated investment analyst both internationally and domestically. MA in business and economics.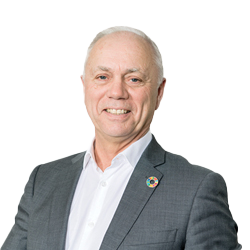 Rolf Bruknapp
Partner
20 years of experience in the hydroelectric industry in Norway, the Nordic region, and Turkey. Has developed and operated numerous small and medium-sized power plants within hydro, solar, and wind.

MA in business and economics.Has been a top-rated investment analyst both internationally and domestically. MA in business and economics.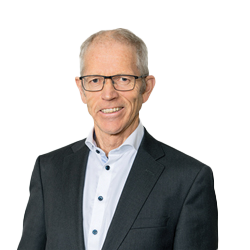 Bjørn Bringedal
Chief Technical Officer
More than 30 years of experience within different process and automation industries, such as R&D, conceptual studies, engineering, and operational support. Held the position as senior specialist in ABB Oil, Gas and Chemicals before beginning at Nordic Electrofuel.

Has worked in various departments in ABB and Hydro, and has experience with oil and gas, aluminium, magnesium, technology, and project management. MA in chemical engineering and fluid dynamics from NTH, Trondheim.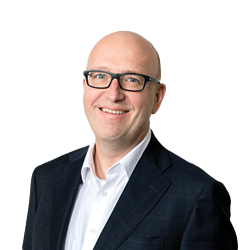 Tom Henrik Sundby
CFO
Tom Henrik has more than 25 years experience in finance and management roles, including over 10 years as CFO in stock listed companies, most recently as CFO in MagseisFairfield ASA.

He was instrumental in the USD 250 million acquisition of US based Fairfield. Previously, he was beased in Dubai, UAE, where he held the position as CFO of Polarcus Ltd. for 8 years.

He was responsible for raising USD 1,5 billion including an IPO of the company. He has otherwise held various advisory and management positions within KPMG and TINE. Mr. Sundby holds a Masters of Business Administration degree with Honours from BI Norwegian Business School and ESCP, France.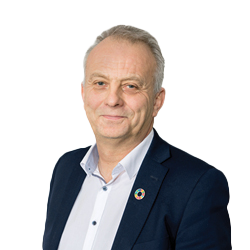 Rune Løvstad
Project Director
Has more than 30 years' experience in both on- and offshore industry. Came from the position of Project Director in Aibel. Has held positions as vice president, project director, and manager within engineering, system completion, subcontracting, and business development.

Developed a renewable energy business, and has a technical and commercial mindset and in depth competance within project strategy, methodology, leadership, and management. MA in naval architecture and marine engineering, institute of Marine Machinery.
Victor Dias
Plant Manager
More than 25 years of experience within industrial environment, holding management positions as department manager, plant manager, operations manager on projects, processes, manufacturing, and production settings. Among previous positions Mr Dias was the operations manager at Magnor Minerals AS / RHI Normag AS, process owner and project manager at REC-Wafer Norway AS, production engineer at Volkswagen (Autoeuropa – Portugal), production planning manager at Bombardier Transportation Portugal, to highlight few. Mr. Dias has strong skills and proven results in industrial leadership, implementation of methodologies for production ramp-up, production efficiency growth, budget management, quality management, root cause analyses, etc. Mr Dias has a Master of science in mechanical engineering and another Master of science in industrial processes and operations management from Superior Technical Institute, Lisbon-Portugal.
Management
Nordic Electrofuel has already secured key commercial contracts:
• Option agreement with Herøya Industrial Park AS regarding land lease
• Agreement with Eramet Norway AS on the supply of CO/CO2
• Option agreement with Herøya Industrial Park AS regarding water supply
We are member of the folowing alliances:
• ACT – Arctic Cluster Team (Helgeland/Nordland)
• CO2 Value Europe
• e Fuel alliance
• Fuels Europe
• Renewable and Low-Carbon Fuels Value Chain Industrial Alliance
• Industrial Green Tech (Grenland/Telemark)