Nordic Wind
Nordic Wind is a subsidiary to Nordic Electrofuel. The company aims to build, develop and operate both onshore and offshore wind power plans in Norway.

Renewable power represents more than 65 % of Nordic Electrofuel's OPEX (operational expenses). Therefore, renewable power generated through Nordic Wind's wind plants, will benefit Nordic Electrofuel with a significant amount of the needed feedstock.

Synergies and effects from the strategic partnership between Nordic Electorfuel's industrial activities and Nordic Wind are considerable. The power plants can be built directly next to the E-fuel plants and thereby avoid using existing renewable power producers and the grid. Also, several local green jobs will be created.

Nordic Electrofuel owns the majority (90,1%) of the shares in Nordic Wind.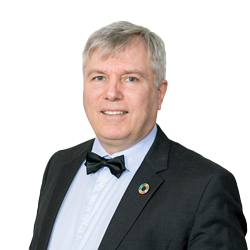 Terje Dyrstad
CEO Nordic Wind
terje.dyrstad@nordicelectrofuel.no