News and Company Announcements
Nordic Electrofuel Awarded EUR 40 million Grant from EU to Build e-SAF Plant in Norway
July, 2023

Nordic Electrofuel AS ("NELF"), a first in kind developer of technology to produce sustainable aviation fuel ("SAF"), announces that the Company has been awarded a EUR 40 million grant from the EU Innovation Fund ("EUIF") pilot program to support the construction of the worlds first production plant for e-fuels at commercial scale, which will be located at Herøya Industrial Park, Porsgrunn, Norway.

«The team here at Nordic Electrofuel is incredibly proud to have been awarded, the maximum grant allowance within the EUIF Pilot program, in fierce competition with more than 200 companies from all over Europe", says Gunnar Holen, CEO of Nordic Electrofuel. "The award confirms Nordic Electrofuel as the pioneer in the development of technology to produce e-fuels, which is the most important alternative for decarbonization of the aviation industry. Furthermore, it is a tribute to our extraordinary team, which has worked relentlessly, to create a robust foundation and design for the world's first commercial production facility of its kind."

Nordic Electrofuel was founded in 2015, when the concept of e-fuel was more of a curiosity than a reality. Firm in the belief of the benefits of efuels in reducing the climate impact of aviation and other Hard-to-Abate sectors, the Company engaged with the Norwegian University of Science and Technology ("NTNU"). Through this cooperation NELF has developed its proprietary patented technology for reverse Water Gas Shift (rWGS), which is a key driver to improve the energy efficiency and operability for efuel production.
Another step forward on the European eSAF market: P2X-Europe and Nordic Electrofuel reach next milestone in collaboration for production of sustainable fuels in Scandinavia
June, 2023

Nordic Electrofuel and P2X-Europe, have today signed a term sheet for long term supply of synthetic fuels, in particular targeting synthetic aviation fuel (eSAF).

Nordic Electrofuel will produce synthetic crude in Norway, which P2X-Europe will take delivery of and upgrade to eSAF and other synthetic products.

Initial production and supply volume is set at around 8,000 tonnes per annum with specific plans for a further scale-up of production thereafter.

RefuelEu Aviation requires initial blending quota of renewable fuels as of 2025 and a specific quota for eSAF from 2030: this legal framework is a clear call for action – for the aviation as well as for future PtL producers and fuel suppliers.

Fu-Gen and Nordic Electrofuel team up for wind development in Norway
May, 2023

Fu-Gen AG and Nordic Electrofuel AS reach an agreement for Fu-Gen to acquire 100% of the onshore and offshore wind development company Nordic Wind AS, a subsidiary of Nordic Electrofuel.

Nordic Wind was established by Nordic Electrofuel in 2017 to support its own electro fuel production development activities, and to secure power supply for its future production. Nordic Wind AS has a portfolio of initiated onshore and offshore wind development prospects. The acquisition signifies Fu-Gen's entry into the Norwegian renewables market.

Fu-Gen, through Nordic Wind AS, and Nordic Electrofuel will continue to work together to combine their respective development expertise and key stakeholder connections to pursue the development of these prospects through to becoming operational assets.

The acquisition agreement includes future commercial options for Nordic Electrofuel, as well as options for co-ownership in the wind farms.

The cooperation of Fu-Gen and Nordic Electrofuel will accelerate the production of electricity from wind as well as the production of renewable fuels with high value creation in Norway.

About Nordic Electrofuel: Founded in 2015 with long experience in renewable generation, Nordic Electrofuel is taking advantage of the perfect conditions in Norway, with its large capacities of renewable electricity and favourable industrial sites. Using this experience, Nordic Electrofuel shall develop, build and operate several e-fuels plants across Northern Europe. This e-fuels will be converted mainly to transportation fuels, with a clear priority for renewable Jet fuel known as e-kerosene or e-SAF, other renewable products will be diesel and gasoline in addition to waxes. NEF has developed proprietary technology for parts of this process which enables the company a clear cost advantage.

About Fu-Gen: Founded in 2017, Fu-Gen is an entrepreneurial independent power producer and renewable energy investor that is active across Northern Europe. From its offices in Stockholm and Zurich, Fu-Gen leverages over a century of expertise developing, financing, constructing, and optimising renewable energy assets and technologies to pursue its mission of empowering Future Generations with clean sustainable energy solutions. Backed by leading institutions and pension funds, Fu-Gen develops both greenfield renewable assets and invests in high-potential projects further along the value chain to deliver superior sustainable returns to its investors over the long-term.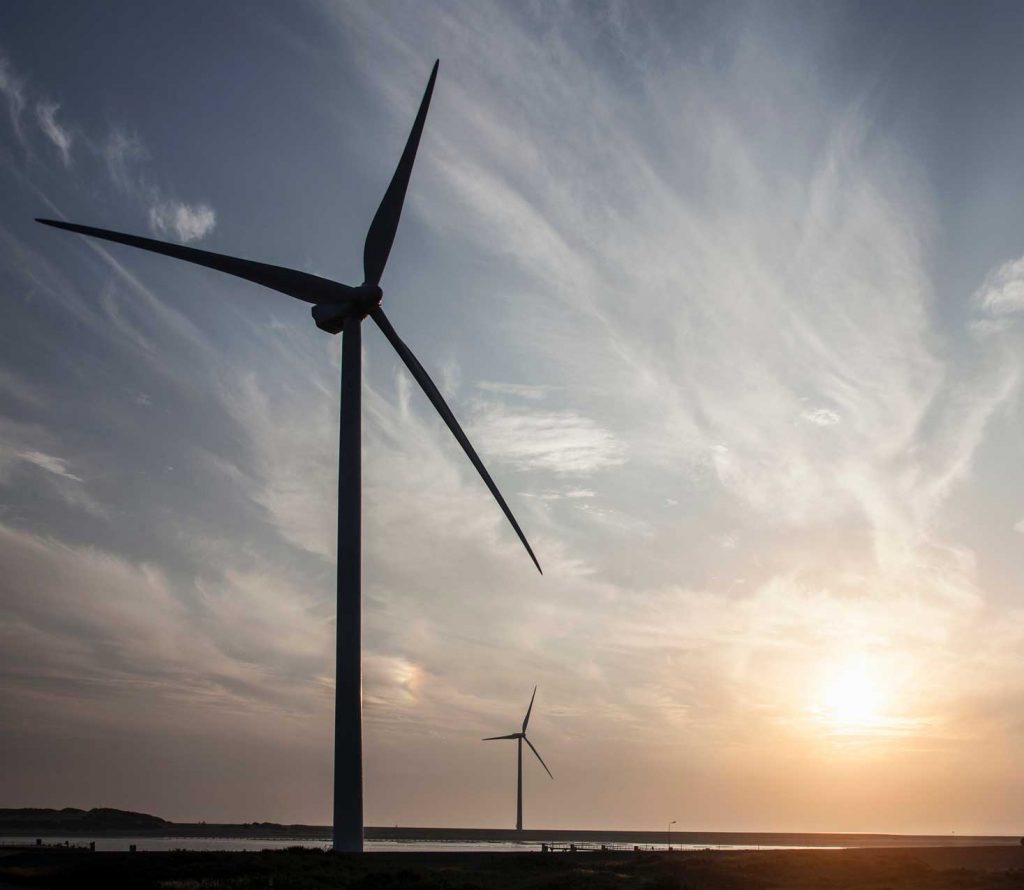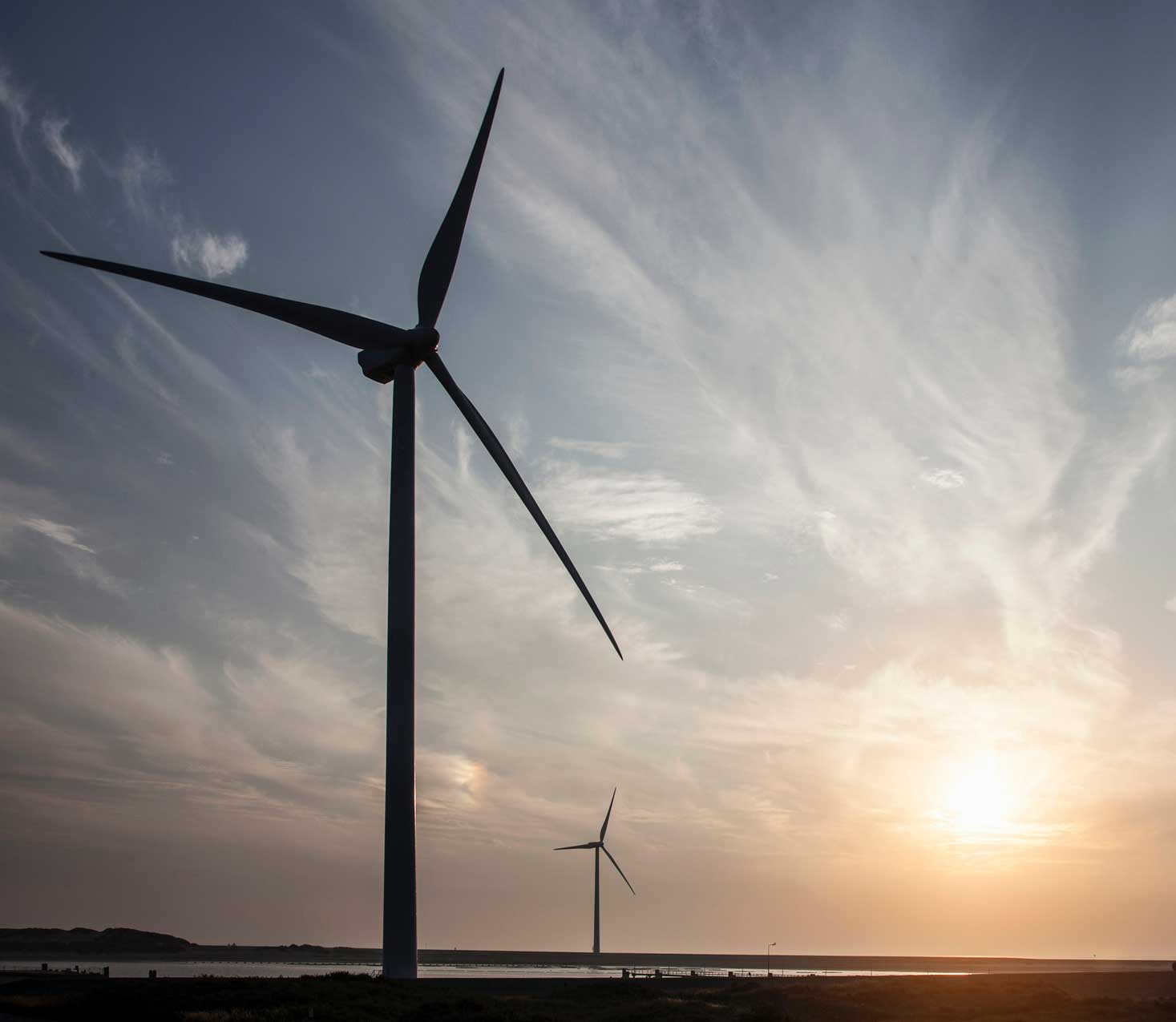 Decarbonizing Aviation Mission Possible
February 20, 2023

Nordic Electrofuel is excited to announce the release of «Decarbonizing Aviation Mission Possible» by @Alexandre Feray and @OpenAirlines!

Inside this ebook, you'll find in-depth information on the most effective ways to reduce aviation's #CO2emissions, with insights from top industry experts, including Gunnar Holen, CEO at Nordic Electrofuel.

This is a great read for anyone interested in learning more about the opportunities and challenges of sustainable aviation and exploring the different pathways to #decarbonize the sector.
Sunclass Airlines in collaboration with Nordic Electrofuel
February 2, 2023
Sunclass Airlines, part of Ving/Nordic Leisure Travel Group, are pleased to announce that Sunclass Airlines has signed a Letter of Intent with Nordic Electrofuel in Norway. The purpose of the partnership is to jointly work to promote the development of synthetic aviation fuels (e-fuels) and with the intention that Sunclass will purchase products from Nordic Electrofuel when they are available in the market. Nordic Electrofuel is preparing for the construction of an industrial sized Power to Liquids plant at Herøya, Norway. The facility will produce e-fuels out of hydropower, water, and reuse of unavoidable CO2.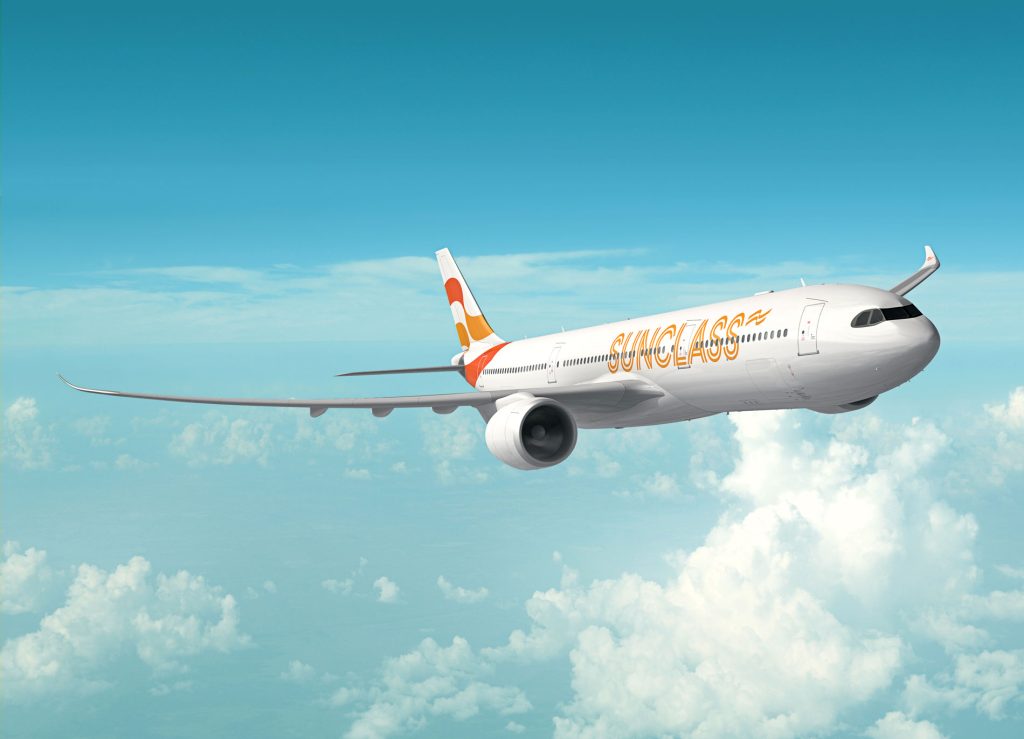 Unique Simulator for Electro Fuel Plant
August 25, 2022
Nordic Electrofuel AS (NEF) and Billington Process Technology AS (BPT) have entered into a collaboration to configure steady state and dynamic simulation models of the complete electro fuel pilot plant (E-fuel 1). The plant is currently under design with planned start-up in 2025 producing synthetic fuels.

The simulator will include all process and control units from the feed stream to product lines. The major units are the syngas reactor system, the alkaline electrolysis and the Fischer Tropsch reactor system. The feed stream is a point source emission from the local ferromagnetic industry in Porsgrunn Norway.

The steady state simulator will be used for mass and energy balance calculations for the entire plant. The dynamic simulator will be used for operational scenarios like startup, shutdown, load changes, abnormal situations, system controllability etc.
Nordic Electrofuel in Brussels to meet with EU representatives
April – May, 2022
CEO Gunnar Holen and Chair of the Board Rolf Bruknapp have met a variety of Members of the European Parliament and representatives of the Commission in Brussels to provide insights on how Nordic Electrofuel enables the European and global aviation sector to move away from fossil fuels. Our project is a shelf-ready mature project and can be replicated at a large scale to advance the production of SAF across the EU.

The meetings consisted of valuable exchanges on how to decarbonise European aviation, and Nordic Electrofuel met with MEP Søren Gade, MEP Henna Virkkunen, Meeri Heinoen, Petra Söderqvist as well as Rachel Smith, Charlotte Nørlund-Matthiessen and Alessandro Polito from the European Commission.

Nordic Electrofuel look forward to continuing to make the aviation sector greener and enabling the EU in reaching its climate targets.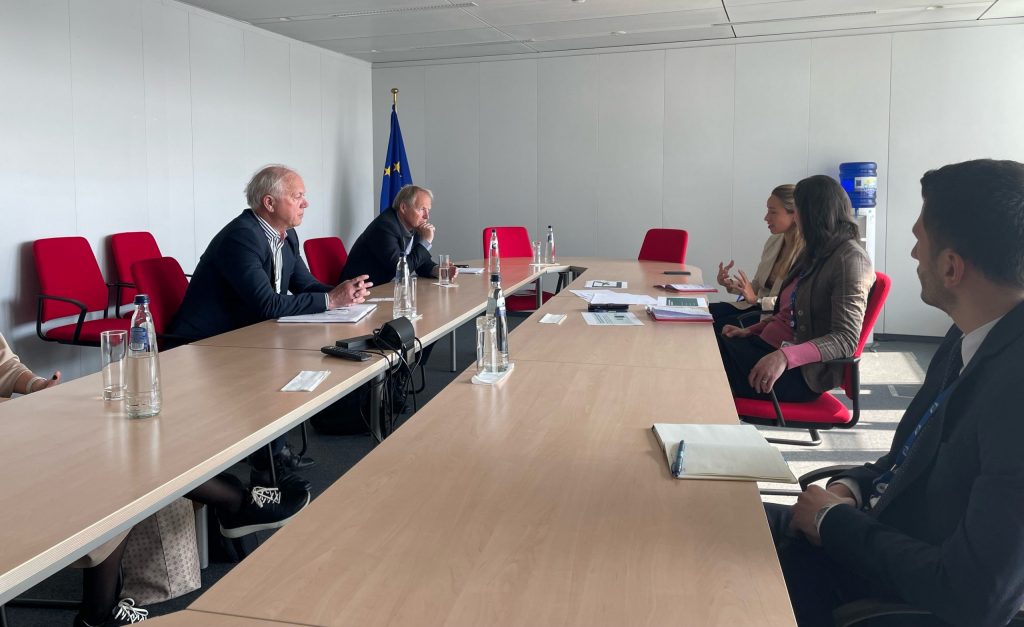 Norwegian company can supply all Danish domestic aircraft by 2025
January 14, 2022
«The Norwegian company Nordic Electrofuel is in the process of building a plant for production of green aviation fuel. If their plant is up and running within next year (2023), a Danish plant can be ready in 2025. this will lead to production of a green alternative to the crude oil used today when making aviation fuel», says Henrik Wenzel, Danish engineer and head of SDU Life Cycle Engineering at University of Southern Denmark.
Important signing between Eramet and Nordic Electrofuel on Herøya
October 26, 2021
Together with Eramet Norway, Nordic Electrofuel will reuse CO2 from furnace gas to produce climate-neutral fuel. In addition to Gunnar Holen, CEO of Nordic Electrofuel and plant director Roger Westgård at Eramet Norway's smelter in Porsgrunn, the County Mayor of Vestfold og Telemark, Terje Riis-Johansen and Sverre Gotaas, director of Herøya Industrial Park, also participated in the signing.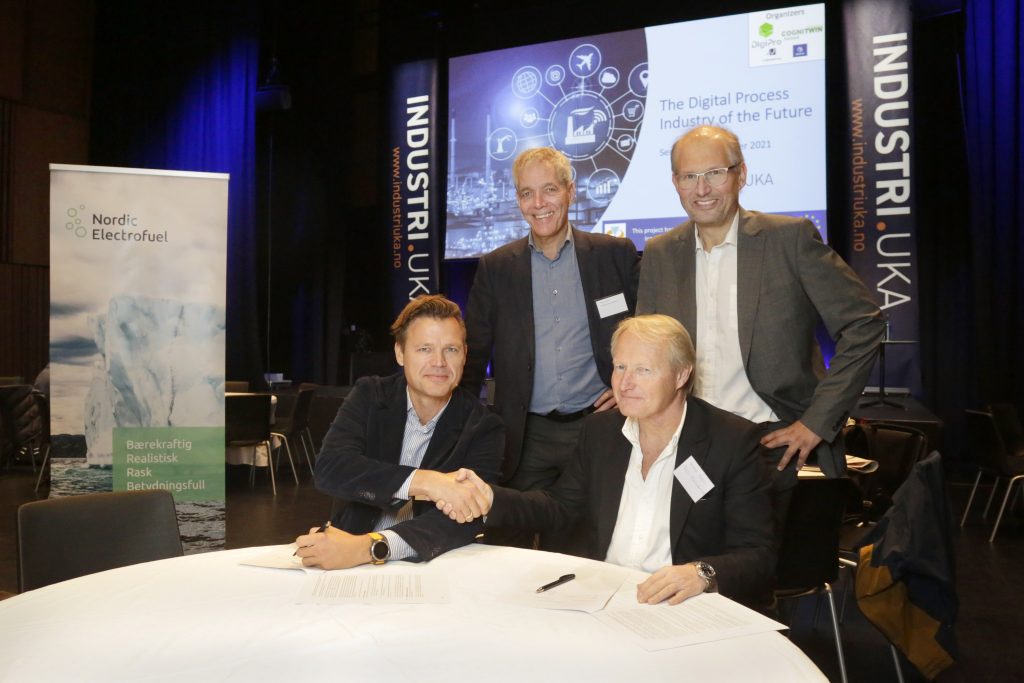 Nordic Electrofuel receives approval from SkatteFUNN after delivery of FEED report
September 29, 2021
SkaffeFUNN, a tax deduction scheme for research and development efforts in the business sector, has approved the final report delivered by Nordic Electrofuel, after the FEED report was succesfully delivered.

Based on three sub-goals set up by Nordic Electrofuel in 2021, SkatteFUNN approved the report:

– Sub-goal 1: Develop and test Syngas reactor – Reverse Water-Gas Shift (rWGS)
– Sub-goal 2 – Handling fischer Tropsch exhaust gas
– Sub-goal 3: Front-End Engineering and Design (FEED)

The goal of FEED is to mature that technology and further design forms a good basis for the next phase which is Engineering, Procurement, Construction and Installation (EPCI). Nordic Electrofuel re-engaged Aker Solutions to the FEED process together with the selected technology partners Arvos Group and Emerging Fuels Technology.
Nordic Wind AS and Nordic Electrofuel AS with new offices in Mid-Norway: Verdal Industrial park (VIP)
Verdal industrial park has 3,250 employees and 202 companies, creating an annual turnover of 8 billion NOK. The new offices of Nordic Wind and Nordic Electrofuel is brand new and shared with 41 other tenants. With good premises and interesting enviornment, er are looking forward to meet clients and business partners from Mid-Norway.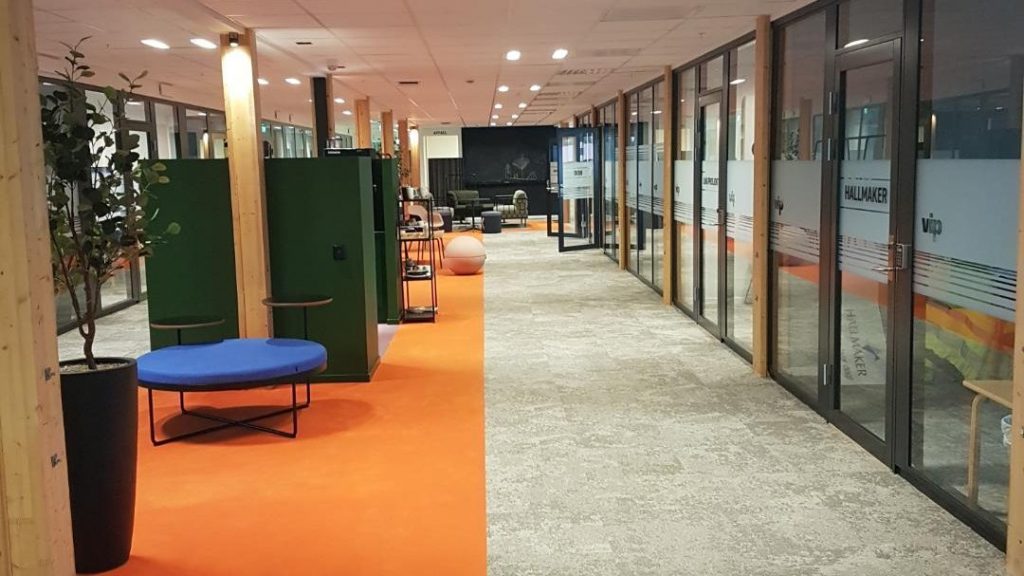 Nordic Electrofuel recognized as one of the top five startups developing Power-to-Liquid Solutions by StartUs Insights.
2021
Nordic Electrofuel works on Power-to-Liquid Jet Fuel Production
Se innslaget fra NRK Nyheter
May 3, 2021
Om få år kan vi ta fly som er tanket med klimanøytralt drivstoff.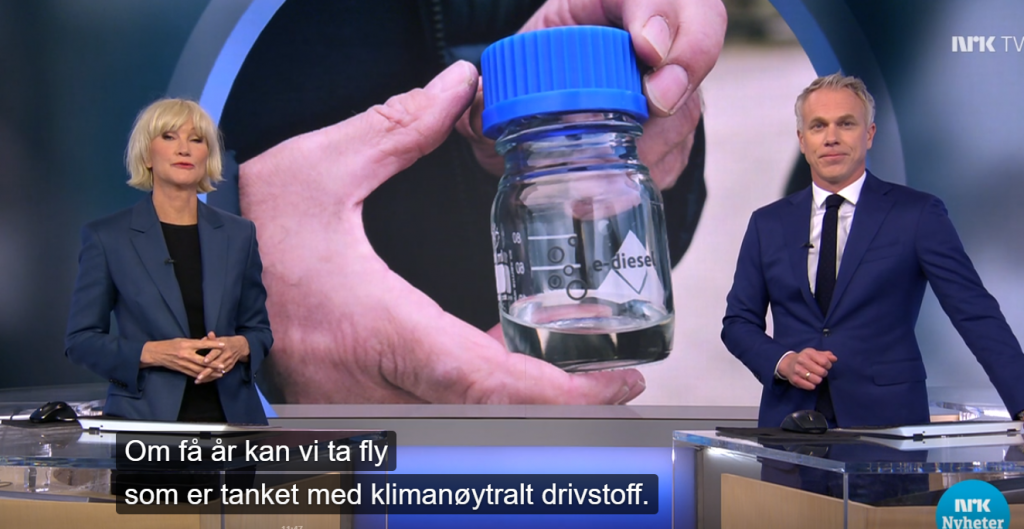 Aker Solutions Wins FEED Contract for e-Fuel Plant in Norway from Nordic Blue Crude (Nordic Electrofuel)
April 29, 2021
Aker Solutions has signed a contract with Nordic Blue Crude (NBC) for front-end engineering and design (FEED) of a new e-Fuel facility at Herøya in Porsgrunn, Norway.
Parkshore Holding to participate in Nordic Electrofuels
April 27, 2021
Nordic Electrofuel received a substantial subscription for new shares from Parkshore Holding GmbH in April 2021. Parkshore Holding is an investment company controlled by Bastian Mueller. Bastian Mueller is chairman of the supervisory board and majority owner of WM SE, Germany's largest wholesale distributor of vehicle parts and services in Germany, with operations also throughout Europe and the United States. He is also board member of the GVA, Germany's independent wholesale distributor association of the independent automotive aftermarket and has a Robert Bosch professional background. As a consequence of the substantial investment, Bastian Mueller was elected as a new board member on the Extraordinary General Meeting in Nordic Electrofuel on April 27, 2021.
Nordic Blue Crude AS changes name to Nordic Electrofuel AS
April 27, 2021
Reference is made to the Extraordinary General Meeting held April 27, 2021 where it was decided to change the name of the company from Nordic Blue Crude AS to Nordic Electrofuel AS.
Marquard & Bahls to increase participation in Nordic Blue Crude
October 8, 2020
Marquard & Bahls and Nordic Blue Crude have entered into an agreement, through which Marquard & Bahls shall increase its shareholding in the Norwegian company and will commit to equity financing when the first plant (E-Fuel 1) reaches final investment decision. As a result, Marquard & Bahls is consolidating its position as a lead investor taking an active role in the company's long-term development.
15 ideer for en kjøligere fremtid
September 24, 2020
To bedrifter vil lage syntetisk drivstoff på Herøya: Eks-partner blir konkurrent og slår seg ned på nabotomta
June 11, 2020
Skal bruke CO2 og store mengder strøm for å lage drivstoff.
– Vi er ikke overbegeistret over at de vil gjøre det samme som oss, men er en bekreftelse på at det vi gjør er fornuftig, sier Gunnar Holen, daglig leder i Nordic Blue Crude (NBC).
Synthetic crude oil from sustainable hydropower:
April 30, 2020
This should have a good chance of success in Norway. In the industrial heart of the country, the Nordic Blue Crude start-up plans to set up its first production facility using CO2 emissions from industrial processes.
Marquard & Bahls to participate in Nordic Blue Crude
December 31, 2019
Marquard & Bahls has acquired a minority stake in Nordic Blue Crude on December 31, 2019. Nordic Blue Crude is a Norwegian company and one of the pioneers in the Power-to-Liquid sector. The investment is an important step for Marquard & Bahls to expand its existing portfolio towards renewable energies.

In light of the rapidly changing energy landscape, the company is actively exploring investment opportunities in the renewable energy sector. Marquard & Bahls intends to become an active participant in the energy transition. As a first step in the renewable transport fuels, the company is now investing in Nordic Blue Crude.
Flybillett med god samvittighet? Nå kan vi utvinne drivstoff fra luft og elektrisitet
April 29, 2019
Flydrivstoff kan faktisk utvinnes av luft. Det virker ikke helt til å tro, men planene er klare.

Tenk om vi kunne kjøpe flybilletter, kjøre forbrenningsbil og lage plastprodukter uten å bidra til klimaforverring?

De færreste er klar over det, men det er faktisk mulig å trekke ut klimagassen CO₂ fra luften og bruke som drivstoff. Den første større fabrikken som kan suge skadelig karbon fra luften og lage drivstoff av avfallsstoffet, planlegges nå i Norge.

Alt som trengs for å skape klimavennlige oljeprodukter er vann, luft, og mye fornybar elektrisitet. Spørsmålet er bare om vi er villige til å betale nok for det helt klimanøytrale drivstoffet. Aktørene bak hevder at det resirkulerte drivstoffet vil være konkurransedyktig når den første fabrikken er klar om et par år, så lenge drivstoffet deres slipper klimaavgiftene som annet drivstoff er pålagt.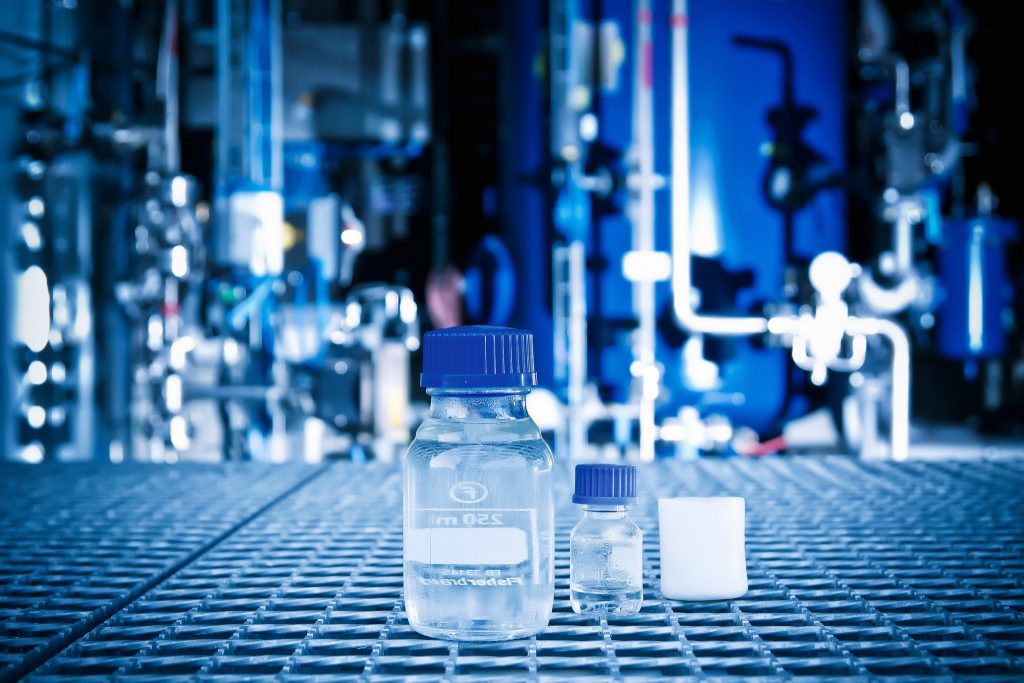 Er syntetisk drivstoff fremtiden?
May 25, 2018
Både bilprodusenten Audi og it-milliardær Bill Gates satser på utvikling av syntetisk drivstoff. Ett av de få produksjonsanleggene i verden ligger i Telemark.
World economic forum Green diesel.
December 4, 2017
Scientists are making diesel from water and carbon dioxide
Miljøvennlig drivstoff
November 2017
Slik skal den gamle bilmotoren få et nytt liv. Artikkel i Aftenposten Viten.Green diesel.
Splitting co2 to produce syngas and hydrocarbon fuels: pec and stc.
November 2017
Though very high efficiencies are within reach theoretically, demonstrated efficiencies are currently in the range of 5%. Efficiencies are limited by both engineering (reactor design) and materials aspects, and the interplay between the two.
Born in the lab: hydrocarbon fuels ditch their fossil origins
September 2017
The Sunfire company in Dresden has developed an environmentally friendly way to make diesel out of just carbon dioxide, renewable electricity and water. It's a new twist in both the e-mobility and combustion-engine story.
Manager magazin
August 22, 2017
Norweger bauen gigantische Fabrik für Wunder-Diesel.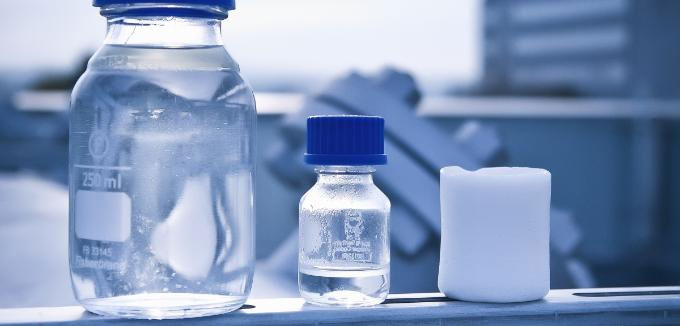 From biopress.dk:
May 16, 2017
Herøya Industripark AS
From green car reports: from ministry of industry and trade:
June 20, 2016
Synthetic Fuel Cuts Carbon Emissions by 85 Percent.

Nordic Blue Crude wants to partner with Audi on mass production of synthetic diesel fuel. Fuels produced from plant feedstocks are touted by many as a viable and lower-carbon alternative to traditional gasoline or diesel. But the need to dedicate large swaths of land to growing crops for fuel, and the need to ensure all vehicles are compatible with these «biofuels,» has limited their practicality.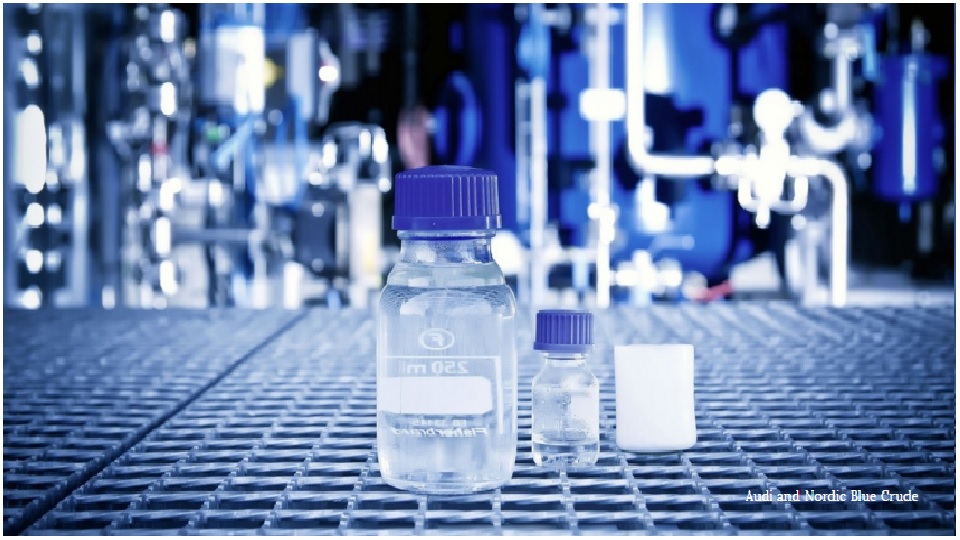 From Green car reports:
June 14, 2016
Blue Crude synthetic diesel fuel cuts carbon by 85 percent.

Fuels produced from plant feedstocks are touted by many as a viable and lower-carbon alternative to traditional gasoline or diesel. But the need to dedicate large swaths of land to growing crops for fuel, and the need to ensure all vehicles are compatible with these «biofuels,» has limited their practicality. That's where a new type of diesel fuel being studied in Europe may have an advantage.